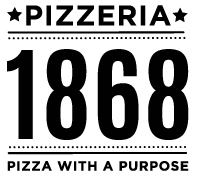 2415 Bowditch Street
Pizzeria 1868 is located inside The Den and open 7 days a week. This location offers traditional and specialty pizzas made on vegan dough with a variety of sustainable ingredients.
If you have a meal plan and flex dollars, pick-up ordering is available through the GET app.
For allergens and additional information go to Pizzeria 1868 Allergen Sign (PDF).
Map